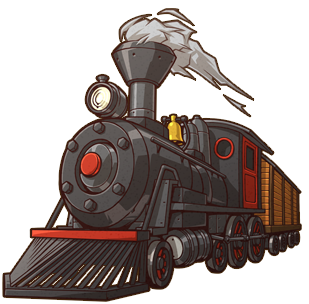 The 
Train
is a vehicle that carries the necessary supplies for villages' needs. This Train is the main feature and addition to the game, 
Dillon's Rolling Western: The Last Ranger
. The train is engineered by 
Old Man Turtle
. Because of the grocks' further danger to the village's safety, 
Dillon
must protect it and its engineer from the
grocks
. Switches are available for Dillon to use on the tracks to control where the train is going.
Story of the Train
The Train's dark secret
Gallery
Trivia
The same reason that the grocks attack the villages applies to the train as well, However it doesn't have to deal with Scrogs.
Ad blocker interference detected!
Wikia is a free-to-use site that makes money from advertising. We have a modified experience for viewers using ad blockers

Wikia is not accessible if you've made further modifications. Remove the custom ad blocker rule(s) and the page will load as expected.